List of games I've played on stream
I love horror games, point and click adventure games, and boomer shooters.
I'll play anything, though. The ratings are just based on my personal opinion.

🐷 Favourite!
🌈 Cool art!

Last updated: 25/05/2023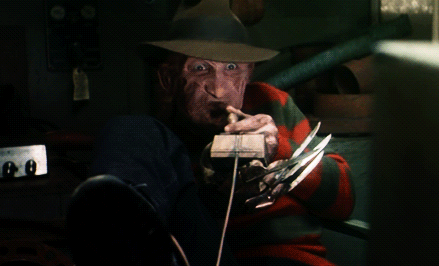 Amnesia: The Dark Descent🐷 — ★★★★★
A legendary horror game. Still scary!! The story is interesting!!!



F.E.A.R: First Encounter Assault Recon (+ Extraction Point expansion)🐷 — ★★★★★
It is baby's first shooter game to me... The bullet time mechanic is awesome!



Paratopic🌈 — ★★★☆☆
Cool and artsy. I like the aesthetic, but the plot was a little too vague for my taste, I guess.



Among Us — ★★★★☆
Everybody votes me out as the impostor even if I didn't do it. Bad game.



Fall Guys — ★★★★☆
It's Fall Guys. I feel like I have to write something so this isn't so short. "It's Fun" - Alice Sawyer, 2023



Lost in Vivo🐷 — ★★★★★
Scary as shit. Wonderful sound design and music! The monster designs are surreal and unique! I tell everybody to play this.



Dread X Collection — ★★☆☆☆
Pretty mixed bag, but the idea of having a bunch of short games was exciting. I think about Rotgut every day of my life.



Dread X Collection 2 — ★★★☆☆
Now We're Cookin.... The interactive launcher with the spooky house puzzle was my favourite part. Had some very iconic games.



Enigma of Salazar House🌈 — ★★★★☆
The art style is badass.



Samhain — ★☆☆☆☆
I couldn't beat it due to the game bugging out on me so I hate it.



The Glass Staircase🌈 — ★★☆☆☆
The story was interesting but the jank is too much for me. Also the jumpscare volume is way too high.
I became a Puppet Combo hater after playing this.



Rocket League🐷 — ★★★★★
CAR SOCCER BABEYYYYY. I love to kick the ball. I love to turn around and spray Portal Conversion Gel out of my car's ass at the losing team. Good game



Cooking Companions: Appetizer Edition — ★★☆☆☆
The devs @'d me on Twitter and I was so touched by being personally asked that I played it. It was alright.



Haunted PS1 Demo Disc 2020 — ★★★★★
The first one of many to come... Many artsy and surreal games in this one.
It is a good flavour for me. You can learn a bunch of interesting indie devs by playing these compilations.



World Of Horror🌈 — ★★★★☆
I liked the art and story, but the combat was a little too complicated for me.



Ib🐷🌈 — ★★★★★
Probably in my top 3 horror games. Unique setting! Cute art! The atmosphere! The music! Flawless videogame.



Angels of Death (+Episode.Eddie DLC)🐷 — ★★★★☆
Strong deviantART energy which I approve of. I like how RPGMaker has enabled people to make videogames about their chuuni OCs.
Even if I only rated it 4/5 I love it dearly.



Jackbox/Drawful — ★★★★★
It's good. I like it when everybody just writes in "cum"



The Bible Game — ★★★★★
For God's favourite console, the GBA. I was surprised there was voiceacting.
I don't approve of the violence you can commit towards frogs.



Left 4 Dead 2🐷 — ★★★★★
hell yeah brother shootan zombies



Dread X Collection 3🐷 — ★★★★★
The cute+creepy theme is my favourite. A lot of good games in this one.



GARAGE: Bad Dream Adventure🐷🌈 — ★★★★★
Extremely cool and strange point and click game. I was very surprised it finally got translated.
I didn't get the true ending, but it's okay because Reiko is the best girl.



Phasmophobia — ★★★★★
It's fun! The weird animations and jank are a source of comedy.
Somehow still manages to be scary. Iconic sound design.



Façade🐷 — ★★★★★
I used to be obsessed with this game to the point where I could quote most of the dialogue.
Endlessly delightful. I love Divorce Simulator 2005.



Amnesia: Rebirth — ★☆☆☆☆
The setting sounded interesting but it was frustrating trash.
The pregnancy mechanic felt perverse. The torture chamber was cool though.



Genshin Impact — ★★★☆☆
I wish Arlecchino could be in another video game.



Dead by Daylight — ★★★★☆
Pretty fun if you're playing with friends and don't get too sweaty.
I want to thirst pick Ghostface, but he is too difficult.



C.H.A.I.N. — ★★☆☆☆
I think this was mostly Slender-type videogames. They were OK.



Petz Dogz 2 — ★★★★★
Godtier Game.



Friday the 13th (NES) — ★☆☆☆☆
Even Jason can't fix this one



Friday the 13th: The Game — ★★☆☆☆
Buggy and incomprehensible but my husband is very handsome



Friday the 13th: Killer Puzzle — ★★★★☆
Fun puzzle game with chibi Jason. I killed a cat on accident and cried



Tungulus🐷 — ★★★★★
Kamige of all time. You can't buy this on Steam anymore because it's too good.
Nobody would ever purchase their other games again.



Cave Story🐷 — ★★★★★
It's Freakin Cave Story Babeyyyy. Banger soundtrack. Characters are cute.
I respect that it's a one-man effort.



F.E.A.R. 2: Project Origin — ★★★☆☆
It wasn't as good as the first one. The ending is too much on Hard difficulty...
But chat forced me to play it at gunpoint...



No one lives under the lighthouse — ★★★☆☆
Very similar to the movie The Lighthouse, until it is no longer so.



Getting Over It With Bennett Foddy — ★★★★★
It's a fun game. I regularly think about playing it again.



Haunted PS1 Madvent Calendar 2020 — ★★★★☆
The only one I really remember is The Snow of Basidia.
That one was great, though.



Irony of Nightmare — ★★☆☆☆
Janky Christmas horror game where you are stalked by a demon clown. It was entertaining.



Slender: The Arrival🐷 — ★★★★☆
Surprisingly good. Probably the best Slenderman game,
if you don't count the Slenderman dating sim I made for my friend Ray in 2012.



Sally Face🐷🌈 — ★★★★★
I like the kind of nasty but cute aesthetic. It suits this type of game well.
The story was fun and you really get invested in the characters...!
A surprisingly varied amount of different gameplay! For a point-and-click game!!



Condemned: Criminal Origins🐷 — ★★★★★
Punching people and hitting them with various objects is really fun.
The story is goofy, just how I like them. Wonderful videogame.



Marbles On Stream — ★★☆☆☆
It's just marbles.



Real Horror Stories: Ultimate Edition — ★★★★☆
I was very charmed by the kusoge appeal.
You can use that old flash game trick to press Tab to show where to click next.



Scratches: Director's Cut🌈 — ★★★☆☆
I didn't actually get very far at all in this one. I should get back to it, it looked cool.



VERGE:Lost chapter — ★☆☆☆☆
Strange Steam kusoge. I had fun streaming it.



White Mirror — ★☆☆☆☆
I don't remember a single thing about this.



Decay: The Mare — ★☆☆☆☆
It looks sorta cool, but I couldn't get into the story.
Moving around was difficult.



Labyrinthine — ★☆☆☆☆
Barely worked. Was playing with three other people and we couldn't figure out what to do.



Song of Horror — ★★★☆☆
I like this type of game, but the story didn't interest me that much... The permadeath is a strong choice.
Also majorly bugged out on me and I had to replay a section to finish it on stream.



The Dark Pictures Anthology: Little Hope — ★★★☆☆
None of the Dark Pictures games are any good. This one had a really goofy ending.
They're still kinda fun when played with a friend.



At Dead of Night ★★★★☆
The FMV scenes are interesting. Somehow manages to be scary even though the killer doesn't look very intimidating!
I like how the ghost communication mechanic gave you more of the story. It was kind of frustrating to play through when you lost your items.



The Typing Of The Dead: Overkill🐷 — ★★★★★
Super fun! I love the cheesy B-movie type cutscenes. I also love flexing my good typing speed to everybody.
I beat the last boss by writing about incest. I think 'Oedipus' was the killing shot.



Hawthorn (didn't work lol) — ☆☆☆☆☆
(didn't work lol)



Lurk in the Dark: Prologue — ★☆☆☆☆
I'm gonna be real with you chief I don't remember a single thing about this videogame



Five Nights at Freddy's 2 — ★★★★☆
The most difficult FNAF game... I like the Puppet. I'm glad the Puppet is there.



Little Nightmares II🌈 — ★★★★★
The designs are wonderful! I like the platformer gameplay too.
I wish I could play this in co-op with somebody. A wonderful sequel.



The Textorcist: The Story of Ray Bibbia — ★★★★☆
Another game for flexing my typing speed. This time it has bullet hell elements too.
I'd give it five stars, but because of bugs I couldn't beat the game...



Haunted PS1 Demo Disc 2021 — ★★★☆☆
The 2021 collection continues with the surreal themes.
My love for Mummy Sandbox makes me have a good impression of the entire collection,
but I don't know if there were that many great titles...



Dread X Collection: The Hunt — ★★☆☆☆
I like FPS games, but I couldn't really get into any of these.



Edna & Harvey: The Breakout - Anniversary Edition🐷 — ★★★★☆
Very cute and charming point-and-click game. The sense of humor and art style are both nostalgic.



The Music Machine🌈 — ★★★☆☆
A walking simulator. I liked how weird the two main characters were.



The Moon Sliver — ★☆☆☆☆
This one didn't do much for me.



Dead Rising🐷 — ★★★★★
Super fun!!! I love killing zombies... The psychopath bosses are all different and interesting too.



Resident Evil Village — ★★★★☆
It was OK. I liked the doll mansion the most because it was actually scary.



Mundaun🌈 — ★★★☆☆
Cool art style, wasn't super into the story.



Pokémon Fool's Gold (Crystal Romhack) — ★★★★★
I liked the cute dogs. I was barely conscious during that stream but people seemed to like it.



DEVOUR — ★★☆☆☆
Too jank to enjoy playing, but the cutscenes are funny and over-the-top.



DOOM (2016)🐷 — ★★★★★
So fun!!!! FPS-pilled me. I love it when there's 38959438 demons in a room and I get to shoot all of them with a gun. Wow!



Stories Untold — ★★★★☆
I love the text adventure framing device.


Inunaki Tunnel | 犬鳴トンネルE — ★★☆☆☆
Chugged like crazy on my old PC but did not crash. Respect


Missing Children | 行方不明E — ★★☆☆☆
I don't know what I can say about this one other than it sure is a Chilla's Art game. Not much flavour.


Fran Bow🌈 — ★★★★☆
I enjoy this kind of Tim Burton bullshit



Dead Rising 2: Off the Record — ★★★★☆
I'm glad you can put the protagonists in stupid outfits and fuck around in co-op. I want to finish it!



VISAGE🐷 — ★★★★☆
Insanely janky, insanely scary. It's hard to know where to go and the sanity mechanic is totally pointless
(I never took my meds once or fixed the lights and I was fine) but the atmosphere is top-notch.



Haunted PS1 Summer of Shivers
placeholder text idk which ones of these i plaayeedd khajdsfsdfs fix llater



Quake🐷 — ★★★★★
Very Good Videogame I Love Good Boy FIEND™ QUAKE™ and My Son SHAMBLER™ QUAKE™. Comfy!



Bloodwash — ★★★★☆
The sound levels were a little all over the place, but the story was cool. I liked the setting.
I think the protagonist lacks the part of her brain that makes you feel fear.
Why would she go out so late at night?
Just wear your stinky clothes, ma'am, it's fine...



The Sims 4 — ★★★☆☆
Game won't let me date my sister without installing mods so it's trash



Tormented Souls — ★★★☆☆
I thought the protagonist's character design was very funny. Feels like some male game designers beloved SFM waifu OC. I liked that you could look up her skirt.
I don't really like this kind of classic survival horror style stuff, but I can respect how it would appeal to people who do.



DUSK — ★★★★★
After getting FPSpilled by Quake this game allowed me to SLIDE and GO FAST.
The enemies were cute. I enjoyed the plot.



Burger & Frights — ★★★★☆
How far will one man go to eat a borgir...



Poppy Playtime — ★★★★☆
I thought it was fun and a little interesting, but the devs are NFT perverts! Unfortunate! Sad!



Anchorhead🐷— ★★★★★
Really hits the spot if you want a Lovecraftian text adventure game.
Fun puzzles, evocative writing. I added a link to the map I made while playing!



Locked Up — ★★★☆☆
The specific flavour of Unity asset flip horror kusoge... This is a wonderful example of it...
You need to have the right kind of brain damage to enjoy it. I liked the Bruegel painting in the living room.



Summer of '58 — ★★★☆☆
Same dev as Locked Up. Kind of a BL moment between a Youtubeman and a mysterious Russian gas mask boy...
An acquired taste... The BL was my favourite part.



ULTRAKILL🐷 ★★★★★
Best game of all time. I want to make Gabriel into my wife(male).
69/10 would Ultrakill again



ToruTaru🌈 — ★★★☆☆
The graphics style is awesome, but unfortunately the randomly generated type gameplay just isn't for me.
I don't think I understood how to use the items right.



Stigmatized Property | 事故物件 — ★★☆☆☆
I liked this more than Inunaki Tunnel and The Missing Children.



Sonic Mania🐷 — ★★★★★
I love 2D Sonic I love 2D Sonic I love 2D Sonic. Game that puts little dog treats in your mouth.
Wonderful! Adorable! Delightful! Metal Sonic is there! I smiled and clapped like a little seal.



The Gift🐷 — ★★★★★
A true point-and-click kamige. I bought it on a whim because I liked the look of the 3D graphics.
The Steam reviews will say it's impossible to beat, but they're simply doing it wrong.



White Hell — ★★☆☆☆
I was excited to play a Finnish boomer shooter with music by Hakita, but I thought the gameplay was a little boring...
I feel really bad... I wanted to like it so much... Sorry.



Silver Chains — ★★★☆☆
Decently interesting horror game. The beginning part is pretty cool,
but I feel like the game design part doesn't really measure up to what the dev surely wanted it to be...
The story is so dramatic... I had a hard time with the final level, but the final boss design was kinda sexy, so I don't mind.



Haunted PS1 Madvent Calendar 2021 — ★★★☆☆
Haunted PS1, but on Christmas. Many interesting games this time!



House Flipper — ★★☆☆☆
I like watching other people play it, but I don't understand how you can make a nice looking house in this...
All the furniture items are so terribly ugly... I like that they have guns though.



Lily's Well🌈 — ★★★★☆
Lovely guro art for all the death CGs! I can feel how much love was put into this game.
The plot was interesting too.



Tormentum: Dark Sorrow🌈 — ★★☆☆☆
Beautiful Giger-inspired art, unfortunately forgettable plot.
The one thing I remember is the ending being really, really dumb.



Blood: Fresh Supply🐷 — ★★★★★
I received terminal brain damage from this videogame.
Caleb Blood my beloved... I couldn't have made it through without you...
You made me into a gamer... and an ammo hoarder...



MOTHER (indie horror game) — ★★★★☆
Unintentionally funny but charming indie horror game.



Who's Lila?🌈 — ★★★★★
I think the kids would call this 'based and schizopilled' or something like that.
I love games with lots of shit to read, and the Mario 64-style face manipulating mechanic was a lot of fun.
He's just like me frfr.



Raid: $hadow Legend$ — ★☆☆☆☆
I'm giving it one star because they paid me money.



Gex: Enter the Gecko — ★★☆☆☆
It's really not that bad. I can enjoy a 3D platformer.
The worst part is Gex himself. But there's an option to mute him, so it's just alright.



Sucker for Love: First Date — ★★★★★
I was having a hard time picking between the cthussy and the hasturussy but then they gave me MILF Nyarlathotep.
I was a changed man. I'm devoted to one woman only.



Clea — ★★★☆☆
The art was really cute. I like hiding and getting chased in horror games...



Nightmare Reaper — ★★★★★
I got frustrated after I couldn't beat a certain level, but the game was really cool.
The sound effects for the guns are very satisfying!!



Iron Lung — ★★★☆☆
Navigating the submarine was pretty fun. I crashed a bunch of times though.
I like the idea of an ocean of blood... I wish Iron Lung was real...



JANITOR BLEEDS — ★★★★☆
Finnish dev! Torille!! I liked the classic creepypasta type story.
I like the abstract, eldritch monster design. Greatly enjoyed collecting the teddy bears.



Slide in the Woods🌈 — ★★★★☆
Short and sweet. Creepy sound design.



BitBuddy — ★★★★★
The bit was good. I smiled and laughed. Cute and clean art.
I only wish I could kill my BitBuddy a second time.



Growing My Grandpa🐷🌈 — ★★★★★
This one had strong appeal to me personally. The plot and lore were super interesting...
I liked how you had to teach your Grandpa to speak to make him able to think and grow... Yames just can't miss.



Slasher Dating Simulator (demo) — ★★★☆☆
The art was nice. I don't know if I love this AU though,
I love Jason when he's Jason, not some uwu softboy normie...



Sam & Max Hit the Road 🐷🌈 — ★★★★★
My childhood game. It still kicks ass.
There's so many good bits of animation for the characters, and I like the deadpan delivery of humor...
I wonder if the newer Sam & Max games are any good?



AMID EVIL🌈 — ★★★☆☆
I couldn't get that into this one. I think the graphical style made it hard to comprehend the enemies' movement,
and there wasn't much story to speak of... I can appreciate it for what it is.



Dread X Collection 5 — ★★★★★
There are some really strong entries in this one.



Ib Remake — ★★★★☆
I don't really think it needed a remake, but I was glad to see it and support Kouri by buying it.
I wish they didn't have to remove Mary's theme!



Vacation Island🌈 — ★★☆☆☆
I love how nasty the body horror was in contrast to the Animal Crossing aesthetic!



Amanda the Adventurer — ★★★☆☆
I wonder if they'll make a full game with more secrets to look for? That was my favourite part.
I enjoyed typing in the wrong answer on purpose. Really makes you FEEL like a mischievous five-year old



Smalls Island Woes — ★☆☆☆☆
Nothing really stood out to me.



Blutclub🌈 — ★★★★☆
A short and mysterious game about watching footage on a cellphone you found. I quite like it.



Park Lane — ★★☆☆☆
I think this game was like 20 seconds long.
You wait for a train, and then there's a sewer man.
Some shit like that. It's fine.


2000 Navidson Ln ★★★★☆
Surprise Backrooms! Oh, sorry, I spoiled it...



Ashimeyama🌈 — ★★★☆☆
A pretty game where you just walk and explore a mountain.
I don't remember if anything scary happens, but that's okay sometimes...


Descend — ★★☆☆☆
The sound ambiance was very soothing.



Lilith's Curse 1984 (demo)🌈 — ★☆☆☆☆
I was interested in this, but had a very hard time navigating in the dark environment.



The Interview — ★★☆☆☆
I wish there was a romance ending with Sister Maria.



Remember Places?🌈 — ★★★★☆
I liked being parasocial with the stick figure man.



No-Snake Hotel — ★☆☆☆☆
You are not going to believe what I found in that damn hotel



The Undying Beast — ★★★☆☆
Cool atmosphere. I kinda felt like the different endings weren't really worth the hassle though...



Hog Hunter 2021 — ★★★☆☆
Kinda janky? Struggled to get the good ending.
Perhaps a skill issue. It was fun to shoot hogs though.



Frogun (demo)🌈 — ★★★★☆
Cute and fun!! I'm excited to see the full game.



Gloomwood (demo) — ★★★★★
I picked up all the guys I killed and brought them back to my house.
It was fun. I want to eat the sewer cheese.



The Stanley Parable: Ultra Deluxe — ★★★★★
Do you think Stanley and the Narrator ever explored each others bodies?



The Mortuary Assistant — ★★★★★
The part where you had to figure out which demon it is from the lore was cool, and the scares were timed well.
I didn't really feel like getting all the endings though. Maybe some day...



Perfect Vermin — ★★★★★
Strange game about smashing stuff with a sledgehammer in an office building.
It's one of those where you should go in blind.



Haunted PS1 Demo Disc: Spectral Mall — ★★★★☆
The mall area was fun to explore.
Some real bangers, but also several games that didn't work!
It might've been patched since though.



Trombone Champ — ★★★★☆
My friend told me to play this for streamer bait content. It did have content. 8/10



Escape the Backrooms — ★★☆☆☆
Shit game but the dog enemy was funny looking



Evil Tag — ★★★★★
Godtier videogame.
Spine-chilling cinematic horror storyline.
Oscar-worthy performances from the entire voice cast.
Please play this with all your friends.



Psycho Reign — ★☆☆☆☆
It was fun to play this with a cute girl.
It would not be fun if I was playing it by myself.



Scorn🌈 — ★★★★☆
Beautiful art! Interesting story! Very inspired mechanical body horror contents...
Taking away one star because I didn't like the combat.



People Playground — ★★★★☆
Very calming sandbox-type game where you torture stick figure guys.



Another Code: Two Memories AKA Trace Memory🐷 — ★★★★☆
Underrated NDS point-and-click game!!!
Banger soundtrack, but getting the good ending is almost impossible.



Broken Through — ★★★☆☆
Impressive effort by a young gamedev. The convenience store bit was funny.
The ending was really cheesy, but what can you do.



I Live Under Your House🐷🌈 — ★★★★★
I love the funny creature! I felt deep sympathy for the protagonist.
He is just like me! Do your best, subterranean creature!



Gob (demo)🐷🌈 — ★★★★★
My Beloved Darling Boy Gob. Really, really cute claymation-inspired style.
Even the UI is fun and creative. Gob is a cute little punk rock dude.
I love him more than anything. Unfortunately some performance issues while streaming.
Excited for the full version!!!!!



MapFriend — ★★☆☆☆
Cool idea, I liked the interface of the map program, but the plot was a little too vague for me.
Plane crash? Survivor's guilt? You didn't have characters! I don't care at all!



The Happyhills Homicide — ★★★☆☆
There's not really any challenge, but it's still fun to see all the kills.



Haunted PS1 Madvent Calendar 3: Necrosis — ★★★☆☆
Not my fave Haunted PS1 collection, but there were still some cool entries.



Fortnite Battle Royale — ★★★★☆
I did a sponsored stream for this and I'm mad because it was actually fun.



Chop Goblins — ★★★☆☆
Fun arcade-style shooty game. Didn't grab me enough to keep replaying it though.
Probably just not my thing.



Elevated Dread — ★★★★☆
Had both genuinely spooky moments and unintentional comedy.



Harmful - The Second Tape — ★★★☆☆
A little buggy but kinda neat found-footage type game about a serial killer.



Driving Home — ★☆☆☆☆
Kinda dumb, wasn't scary.



Off-Peak🌈 — ★★★☆☆
Very strange exploration-based game.
All the mismatched assets made me think of a Second Life world (in a good way).



Assessment Examination — ★★★☆☆
There's a bunch of these analogue horror exam-type games now.
Mixed feelings for the uncanny faces...
I can't not think about the sus guy...



Solve The Case — ★★★☆☆
I love it when games let you type to talk to the NPCs.
I wish they had more varied responses though!
It can't be helped, I guess.



A Structure of Unknown Origin at Little Pine State Park — ★★☆☆☆
I like the idea of the setting and I enjoyed reading the notes,
but I genuinely forget if I beat it or just got super lost and unable to progress.



Real Stories From The Grave: Volume 1 — ★★☆☆☆
For a game series with the word 'story' in the title, the actual story wasn't that good.
What's this guy's deal?


Cruelty Squad🌈 — ★★★★★
A game made specifically for people who liked glitching out of bounds.
Funny and interesting writing, a cool aesthetic, fun mechanics...!!
Grappendix, my beloved...
I think of the ending very often...



Harvest Festival 64 — ★★☆☆☆
I liked the kitties and the ending bit was cute and spooky,
but I wish the middle part of the game was more interesting.



The Dunkening — ★★★☆☆
I didn't really understand the joke in this one. The beginning was genuinely creepy,
and I like the parts with the weird camera angles, I thought it was clever.



Elonkorjuu — ★★★★☆
A arcadey game made for a 72-hour game jam!
Finland mentioned, let us gather in the marketplace.
Pretty fun, cool style.



Endacopia🐷🌈 — ★★★★★
Funny and quirky point-and-click game. I love the animation style.
I got my ass beat by a clock man, which was one of the most shameful moments of my life.



the ball pit — ★★★☆☆
That pit sure had balls in it. I liked the Undertale music and the funny soda fountain the most. The rest was ok



Death Flush — ★★★★☆
I don't really like toilet humor but I can't be mad at a game that commits to the bit.



Dark Hotel — ★☆☆☆☆
Broken game. The thing you have to do to progress is baffling.
I think the dev should 'code less' shitty games haha



Deep Fear🌈 — ★★★★☆
The crying dude at the beginning made me laugh because it sounds like it's coming from the player character.
I liked the music and graphics.



Garten of Banban — ★☆☆☆☆
Kusoge with no soul. I don't understand why it exists.
It would help if the mascot characters had more interesting designs.



Subject 65 — ★★★★☆
Banger main menu screen. I was surprised by the attention to detail, like items you need being lit up...
I didn't expect that feature... Seems like an experiment by a learning dev.



The Keeper🌈 — ★★★★★
I liked that this game had an actual character for a protagonist!
It made the otherwise basic story effective. I wish more indie horror games did that!



The Last Utopi — ★★★☆☆
I didn't finish it due to getting tired on stream, but the setting was cool.
Ikea with parasite mushrooms.



The Karaoke | ヒトカラ — ★☆☆☆☆
The rhythm game was broken and I didn't really like the sexual assault storyline.



Rental🌈 — ★★★☆☆
Very cute bnuuy. I wish it was a full game!
It was a little hard to navigate sometimes because of the camera.



Within — ★★★☆☆
The fact that it had actual cutscenes with voiceacting was impressive.
I like a creepypasta-inspired story as well. It wasn't scary at all though.



You Are Liam — ★★★☆☆
Weird as hell. I think I laughed out loud every time there was a scare.



Feet in the Snow🐷🌈 — ★★★★★
Very lovely art! There's two different storylines you can follow.
I really liked the vibe of this one.



Virtual Content Creator Threat Exam — ★★☆☆☆
It is exactly the same as Assessment Examination, but with vtubers. It's cute to do a vtuber community effort like this.
Giving it a low rating because I (the world's most important horror vtuber) wasn't in it



Almost Home Now — ★★★☆☆
I feel like I played a game that was very similar to this.
The way the chase scene at the end looked was cool, never seen something like that in another game...



Dying of Thirst — ★★☆☆☆
The dangers of staying hydrated...



The Stockpile — ★★☆☆☆
I felt like there would've been multiple endings, but there wasn't.



The Ritual — ★★☆☆☆
Very charming style. I wish there were more interesting outcomes depending on what items you pick for the ritual!
The effect during the true ending was pretty cool.



Horror Record — ★★★★☆
The true horror of this game is voiceactors getting their jobs stolen by TTS.
The performance is too godtier.



I Can See You - Demo — ★☆☆☆☆
It's funny that you can see the player character's boobs when you look down.
The mechanic of dealing with the guy who breaks in is annoying.



Kuro🌈 — ★★★★★
Cute, sad story about a little zombie girl.



Luggage — ★★★★★
Thought it was gonna be another generic indie horror, but I ended up liking it.
The strangely whimsical, Psychonauts-sounding soundtrack was my favourite part.
The main character's voiceacting was my second favourite part.



Rooted in Darkness🌈 — ★★★☆☆
I liked the art style, but it was so short I'm not sure what else to think.



Nocturnal Visit — ★☆☆☆☆
You already know I'm a sucker for anything where you play as a youtuber, but I still couldn't get into this one.
I wish the actual haunted house was more interesting.



Our Lady of Sorrow — ★★★☆☆
I liked all the historical lore. They don't use spooky moving statues enough in horror games...
The fourth wall breaking ending was also cool.



Lost Cartridge - Cold Read — ★★★★☆
Another game by the Lily's Well developer. It was nice having a world with a larger scale,
and I liked the setting. It doesn't have the personal appeal as Lily's Well does for me though, so I didn't like it as much.



Heavy Rain — ☆☆☆☆☆
Nobody acts like a real human person in this game, but it's understandable since they're French. David Cage Retire Bitch



Portaboy🐷 — ★★★★☆
Really fun Warioware-type haunted minigame collection. The graphics are super well made.
I suck ass at this kind of thing, but I got addicted to it to the point where chat had to tell me to stop playing.



Attachment Not Found — ★★★☆☆
Short interactive fiction game about searching through your sisters computer.
It was fun to snoop through the PC and the myspace vibes were very nostalgic.
Got distracted talking to chat and I missed some text which forced me to restart!
Otherwise it was cool and spooky.



The Coffin of Andy and Leyley🐷 — ★★★★★
OH BOY!!!!!!! I thought I was just being delusional when I sensed brocon vibes on the itch.io page, but then they hit me in the face with it.
Those siblings need to have sex with each other immediately. Good game. Glad it was received well. Ashley is literally me IRL.



Be Honest — ★★★★☆
A horror game styled after a Buzzfeed quiz. I was fairly spooked by it and the old timey ads were a cool aesthetic touch.
I wish I understood a little more about how it all connects, but perhaps that information would have been provided had I done multiple playthroughs.



FeedVid Live🐷 — ★★★★★
It's like the movie Unfriended but as a videogame. Made me laugh really hard.
I liked all the chat members talking like they had severe brain damage, very realistic.



Fragapanophobia — ★★☆☆☆
In my mind this game was like 2 minutes long, but after looking into it that's not the case.
The environment being so obviously sus was a charm point.



Hockey Mask Nightmare — ★★☆☆☆
Something about the Jason animations was very funny to me. I like it when he's just vibing in the shack and doesn't notice you.
The body language of that idle animation is really amusing. He looks so casual...



Faceless — ★★★★★
The voiceacting in this was done by a Russian guy with a very tenuous grasp on English pronunciation, which instantly elevates the whole game to godly status.



The Portraits🌈 — ★★★★☆
Short horror game based on the classic ghost story and creepypasta. The portraits were done very well, I found them quite unpleasant to look at.
I got stressed and ran downstairs to get killed by one of the guys at the end. I am unsure if you can actually make it out of the house or not...
I never know how to deal with indie horror games where all of the Action Gameplay is at the end. I'm not very good at games, so I usually die and get a bad ending.
If I were playing it by myself, I would try playing it again to see if there's another ending, but on stream I have no such luxury...
That's why it's four stars instead of five, through no fault of its own.



SNAGARI: Regreased — ★★★☆☆
I'm not a big fighting game guy so I was just mashing buttons. It seems pretty in depth for an indie project though.
I had a chuckle at the Suomi Moments. Nighttime hotdog stand brawls are a genius setting for a fighting game and an important part of Finnish culture.
It's a shame that the dev team seems to no longer be working on it, from what I understood.



My Strange Attic — ★☆☆☆☆
Small and kind of shitty game about having aliens in your attic.
There was some other bullshit going on as well but the main thing I remember is how buggy and incomprehensible it is.
Not the worst ever, but there wasn't really anything to like about it... For me...



Sauna Night — ★★★☆☆
Cute and comfy sauna at the lake simulator. I like how Finnish games always let you drink beer.
The ending was cute and made me laugh.



Bite Size Terrors: See No FEAR — ★★★☆☆
Starts off with the worst audio mixing I've heard since god damn Bloodwash. I thought it was a bit.
The graphics look cool as hell though, and I love the sound of something scuttling around in the forest...
It was a little bit hard to find my way, and it was annoying to get stuck on the tree roots, but it wasn't too bad.
Really, you would assume that it'd be worse in the environment the game sets place in.



Rootman: Bodycam Horror Footage — ★★☆☆☆
A project made for a game jam in a day or two. I love the kind of Blair Witch bullshit they had in the house.
It seems like they are developing this into a full game!



Supermarket — ★★☆☆☆
I don't think a single thing really happened in this game. Like I do not think I saw an enemy or any kind of events.
However, the credits song was kind of a banger.



The Touch — ★★☆☆☆
A short game about a woman hanging out with her baby. Then there is a scary noise and some shit goes down.
The way they did the first actual scare that happens is quite cool.
The little bit of plot at the end made me laugh in sheer joy and also brought me more questions than answers.



The Pizza Freak — ★★★★☆
It's scary because a pizza freak could be hiding in any one of our neighbourhoods...
This game also has Surprise Backrooms. It would be horrible to try to deliver pizza in the Backrooms...



The Entity Room — ★★★☆☆
A cool little game where your new job is taking care of a contained man-eating creature. Kind of like FNAF but for adults.
It was funny how you got emails from your asshole coworker.



The Crypt Terror🌈 — ★★★★☆
Short game where you are sent underground on a mysterious task to vanquish an evil force haunting your village.
I like a fantasy setting in a horror game. It's uncommon so it always makes me happy to see.
I really like the font they picked? Is that an OK thing to say in my game review? It was a really nice font.



The Witch of Sherdorne Forest🌈 — ★★★★☆
A prequel to the previous game. I like that it had a little bit more lore this time.
You are sent to rescue the son of Lord Raleigh...
The ending was a little cheesy, but I like this series anyway.
There's something very cozy about it. That's all I can say.



Materna — ★★★☆☆
A little demo walking simulator. The environment design was pretty neat.


Blood II: The Chosen🐷 —
When I was first enjoying Blood, everybody warned me about how much the sequel sucks ass and that I should never play it.
So understandable I was quite nervous to start playing it. I picked easy mode because I heard it's the least painful option,
and surprisingly ended up having a decent time. I don't doubt that the medium and hard difficulties are super painful...
But the most game-breaking bugs I had were a couple crashes and a door that wouldn't open.
I think playing so many indie games has steeled my heart towards such things.
That being said, it's not like it's a good game. The writing is so bad it's embarrassing to read or listen to.
All the dialogue is so clearly the first pass in both writing and mixing which makes all the cutscenes extremely funny.
I wish it had some more time to cook... It didn't have to be like this...
There's things to love about Blood II... You guys just don't get it the way I do...



Amanda the Adventurer (full game) — ★★★★☆
It was alright. I had a 39 degree fever when I was playing this game and could not handle puzzles written for actual children.
The attic in this game is totally the same one from 'My Strange Attic', which gave me kusoge PTSD flashbacks.
The real life footage is always the coolest bit, I like when games go a little bit mixed media with their presentation... I also liked the talking robot toy a lot...



Shadow of the Colossus🐷 — ★★★★★
Legendary game. I only played this on stream long enough to beat the first colossus, but it's one of my favourites, my dearly beloved...



Drake & Josh (GBA) — ★☆☆☆☆
Another one from the random game grab bag stream as SoTC. Inexplicably this is a stealth game.
The graphics don't look like the characters at all... Deep evil and cursed energy permeates it.



Katamari Damacy🌈 — ★★★★★
We ended up playing this for the longest, during the previously mentioned stream.
It's so cute and comfy and funny, I feel like I will always have a good time when I play Katamari... I need to play the other games!



MyHouse.WAD (Doom mod)🐷🌈 — ★★★★★
Mysterious and eerie Doom II wad. You will never fucking guess what they have in it.
I was extremely sleep deprived while playing it, which I think helped with my immersion.
I deeply enjoy this kind of game, but I wish I was in a healthier state playing it....