Basic Info ♫
📛Name: Alice :3
🔞Age: 100+
📏Height: Imouto sized <3
💖Likes: Gory movies, big titties, video games
💔Dislikes: Stephen King (as a person), pea soup, HATERS

Favourite...
🎥Movie: Friday the 13th Part 6: Jason Lives
🎶Music: I like jazzy stuff and prog rock.
🍔Food: Long pork, cheese puffs
📖Manga: Itou Hachi, Dowman Sayman, other perverts
🕹️Game: Ultrakill!!!!!!!!


✧・゚: *✧*❀*:・゚✧*:・゚✧ ˚ ◌༘꒰ა ♡ ໒꒱⋆。˚ ✧・゚: *✧・゚:✧・✧ੈ✩‧₊˚
☠️welcome to my twisted mind...☠️
╔════════════════════ ❀•°❀°•❀ ══════════════════╗
i am but a mere gamer from finland texas and a horror genre enthusiast.
i was born in the united states to a finnish mother and texan father.
our family runs a wonderful butcher shop. come buy our meats!

on my free time i enjoy watching movies and playing "dungeons and dragons" with my friends. i also like to draw, and read a lot of manga (that's Japanese comic books for all you non-otakus😎)

i'm a firm believer that movies are better when they're a little trashy.
bring back the senseless violence!! b-movies have SOUL!!!
╚═════════════════════ ❀•°❀°•❀ ══════════════════╝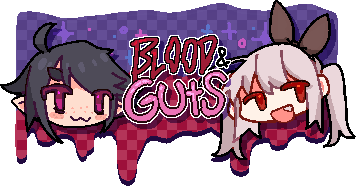 Fun Facts!
🦷 i'm fluent in both finnish and english, making me Bisexual. Cool right?😎
🦷 i can kick anybodys ass on typeracer and rocket league!!!!!!!
🦷
i have lacked the sense of smell since birth (congenital anosmia)
🦷 i don't have that many fun facts... sorry
🦷 i enjoy learning languages!! i've studied german, french and swedish!
🦷 i think shambler from quake is definitely fluffy.
🦷 i'm in your house rn :p LOL
✧・゚: *✧・゚:* *:・゚✧*:・゚✧✧・゚: *✧・゚:* *:・゚✧*:・゚✧